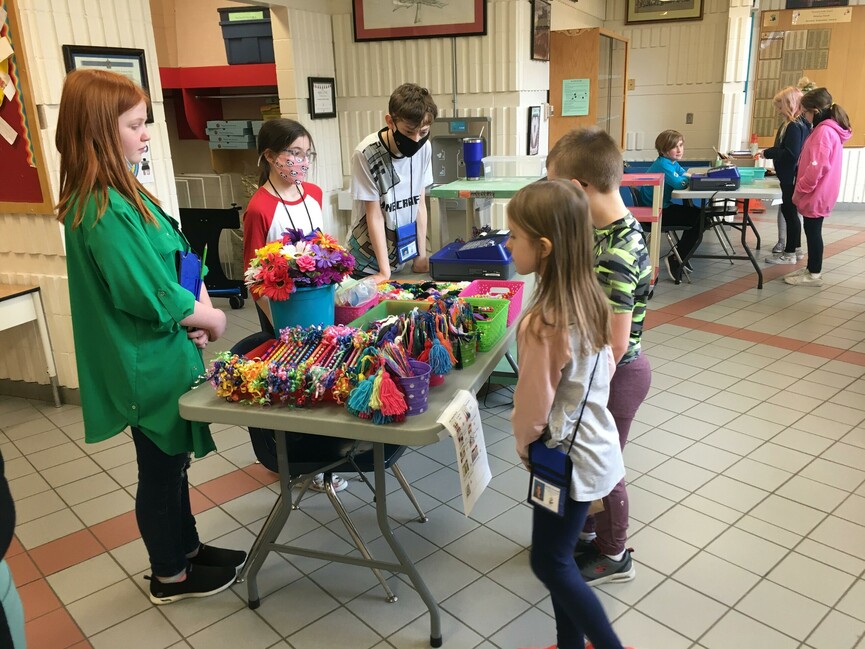 Imagine a school where a grade 5 student is the owner of a real business! Or a grade 6 student is the Prime Minister! Where a Kindergarten student has a real bank account and a real job that pays real Wolf Land money! Where a grade 4 student is a member of the school's police force! Wolf Land is that "micro-society" where every student has an opportunity to participate in real-world activities and experiences. Sound exciting...? 
MicroSociety® is an educational model that creates a thriving, modern-day, mini-metropolis, with students taking on real-world roles and responsibilities of government officials, business owners and managers, law enforcement, non-profit work, and participating in all aspects of a consumer marketplace. A built-in "Micro-university" engages business, government, and other community leaders to share their knowledge and experience with students and staff. This society is created and managed by students and facilitated by teachers and community mentors.
Timberlea Public is the only school in Fort McMurray offering this unique educational experience! 
For more information visit the school or call us at 780-743-5771