Timberlea School Parent Association (TSPA)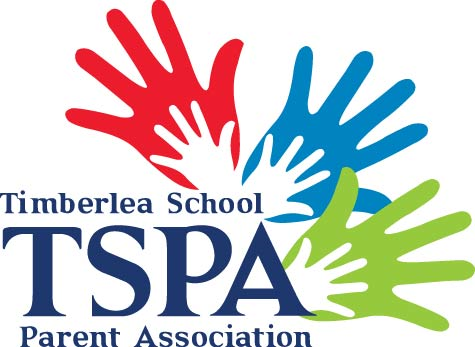 Mission Statement
To provide direct and monetary support to classrooms, staff and the school through volunteering and fundraising.
Volunteer Opportunities!
Timberlea Public School students need your help!
We are looking for members of our school community to fill some very important positions. Without volunteers we cannot run these highly popular programs:

TSPA Vice President
a great way to gain some knowledge and learn about volunteering and fundraising!
attend 30-60 min. monthly meetings (2nd Tuesday each month)
assist President in TSPA duties
TSPA Casino Coordinator 
TSPA Executive will assist in training / working with AGLC
Submit applications / forms for casino
Coordinate volunteers on casino day
Familiar with license date expiry and use of proceeds 


NOTE - TSPA has been APPROVED to run a casino in early 2023. This is a HUGE fundraising opportunity for our school. We must have a Coordinator in place at the beginning of the 2022-23 school year.
Hot Lunch Volunteers 
a TSPA member will train and assist
30 to 45 minute commitment to sort, label and deliver hot lunches to students
Runs every Wednesday and Friday in the upcoming school year
Hot Lunch ordering will begin in August 2022.

Please message or email the TSPA for more information.
Keep checking our TSPA Facebook page throughout the summer!


The Timberlea School Parent Association is a group of parents that meet once a month to discuss school support ideas, and act as a go-between for parents and teaching staff to raise funds to enhance our children's education. 
All parents are encouraged to attend the monthly meetings which is a great place to find out what is happening at the school and how to best support your child.
Through fundraising the Parent Association has been able to purchase in full or contribute towards the following items over the past few years:
Electronic school information sign
Playground for grades K-3
Bike racks
Cross-country skis
DPA (daily physical activity) equipment
Projector/screen in gymnasium
Curtains for the stage
Chairs for concerts
Lighting for stage
Scoreboard in gymnasium
School agendas
Bussing for two field trip per year  per class
Hungry kids cupboard (food for students who either don't have a lunch or don't have enough)
Leveled reading materials for all grades
Math and Science manipulatives for all grades
iPads for the classrooms
Climbing wall in the gymnasium
Books for the library
Sound system in the gymnasium
Learning lounges
Monetary donation to the Breakfast Program
Risers (Music room)
Snowshoes
Indoor curling equipment
Golf simulator
Archery Equipment
New Library Furniture
DiscoverE Science workshops
Annual Family Fun Fair
If you have ideas on how we can support our school or have questions or comments for the Timberlea School Parent Association please contact us at timberleaparents@gmail.com
Timberlea School Parent Association Executive
Chairperson – Hope Martin
Vice-Chair – Vacant
Treasurer – Phyllis Pitura
Secretary  – Carolyn Browne