Back to staff directory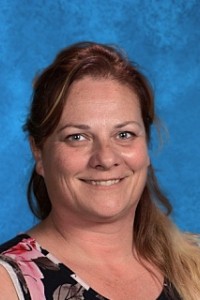 Learning Assistance Centre
Phone: 780-743-5771
Hi! Welcome back to the 2021-22 school year!
My name is Stephanie Merrick and I have been in Fort McMurray for over 20 years. I moved here to pursue my teaching career. My plan was to stay 5 years. I have two beautiful daughters that attend Ecole MacTavish.
I am originally from Clarenville Newfoundland but have moved around quite a bit. I taught English in South Korea for 2 years, was a teacher on call in Nova Scotia and finally travelled to an isolated community in Northern Ontario before deciding to settle in Fort McMurray. I love Fort McMurray and plan on being here until I retire. I have made many great friends and am so impressed with the education Fort McMurray Public School District is giving our children. They go above and beyond to make sure our students receive the most up to date technology and resources to help them through their school career.
During my teaching career in Fort McMurray I spent 6 years at Greely Road School teaching the VIP Program until I went on maternity leave in 2007. Upon returning, I taught grade 2 at the Islamic School and then moved to Timberlea where I taught grade 3, grade 4 and grade 5 math and computers. Currently, I am responsible for LAC and ELL at Timberlea Public and Fort McMurray Christian School. I enjoy working with children and love to see them reach their full potential.
Please feel free to contact me with any questions or concerns. I know this year will be hard for some but together we will get through this, as well.
I am looking forward to another great year at Timberlea Public School and Fort McMurray Christian School