Back to staff directory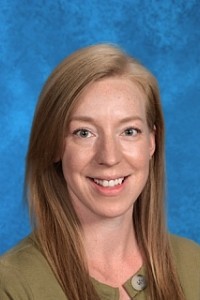 Grade 4
Hi everyone! Welcome back to Timberlea School. My name is Rachel Harris and this is my 4th year teaching at Timberlea. I was born and raised right here in Fort McMurray, and am proud to call this city my home. I am looking forward to getting to know my students and their families this year. Below I have posted a copy of the letter that I sent home on the first day of school. If you ever have any questions about what is going on within our classroom please feel free to contact me here at the school or by emailing me. Take care for now!
Dear Parents and Guardians,
Hello! My name is Rachel Harris and I am looking forward to being your child's grade four teacher. We will begin the school year establishing classroom routines and expectations, as well as having the students get to know their classmates and myself.
Your child will bring home an agenda nightly, which is an excellent way to stay organized and to keep parents aware of homework, classroom activities, and upcoming school events. If you could sign the agenda each night so that I know you are aware of what is going on or what was for homework, it would be greatly appreciated. Feel free to use the agenda as a form of communication with me, since I will check it every morning. I will also email a monthly newsletter to keep you informed about what has been happening within our classroom.
My expectations for the class are straight forward. I expect students to be prepared for class and on time. They need to be responsible for their belongings, keep their desk and personal space tidy, finish homework, and return it as requested. Homework will involve nightly reading and a reading response question that will be due by the end of each week. Next week I will be sending home a letter with more detailed instructions regarding this. Math homework will be assigned only when the student was unable to complete it during the allotted class time. I do encourage extra math practice at home, though! This could be easily done using the Mathletics program which our school subscribes to. More information regarding that program will be available in the coming weeks.
It's going to be a great year and I'm looking forward to meeting you all. If you ever have any questions or concerns please feel free to email me, write a note in the agenda, or call the school and I will get back to you as soon as possible!